New Nakano FOLIAGE Scalp Essence EX-RD / EX-BL / EX-GM(For Men) 200ml × 2PCS
¥ 9,200
MYR:

RM 300.29

SGD:

$ 85.85

TWD:

NT$ 2,010

USD:

$ 64.42
Description
New Nakano FOLIAGE Scalp Essence EX-RD / EX-BL / EX-GM(For Men) 200ml × 2PCS
FEATURES
– PREVENTS FORMATION OF WHITE HAIR
-ANTI HAIR LOSS
-PROMOTE HAIR GROWTH
-ANTI-DANDRUFF
– REMEDY FOR SMELLY SCALP
– FIGHT PROBLEMS LIKE SCALP ACNE/ SCALP INFECTION

INSTRUCTIONS
Apply 1~2 times a day onto your washed and towel-dried hair. Massage scalp and leave it in.
INGREDIENTS
ENRICHED WITH MANY ACTIVE INGREDIENTS:
Β-glycyrrhizinic acid and salicylic acid helps fight problems like scalp acne and scalp infections.
pyridoxine hydrochloride helps reduce oiliness and purify hair follicle to reduce hairloss and removes foul odor from scalp..
Stephania cepharantha can provide vitality to hair cells, stimulate Dermal Papilla cells through TTA, helps extend life cycle of the hair.
Promote hair growth and gives fine or thinning hair an inner push for increased density and fullness.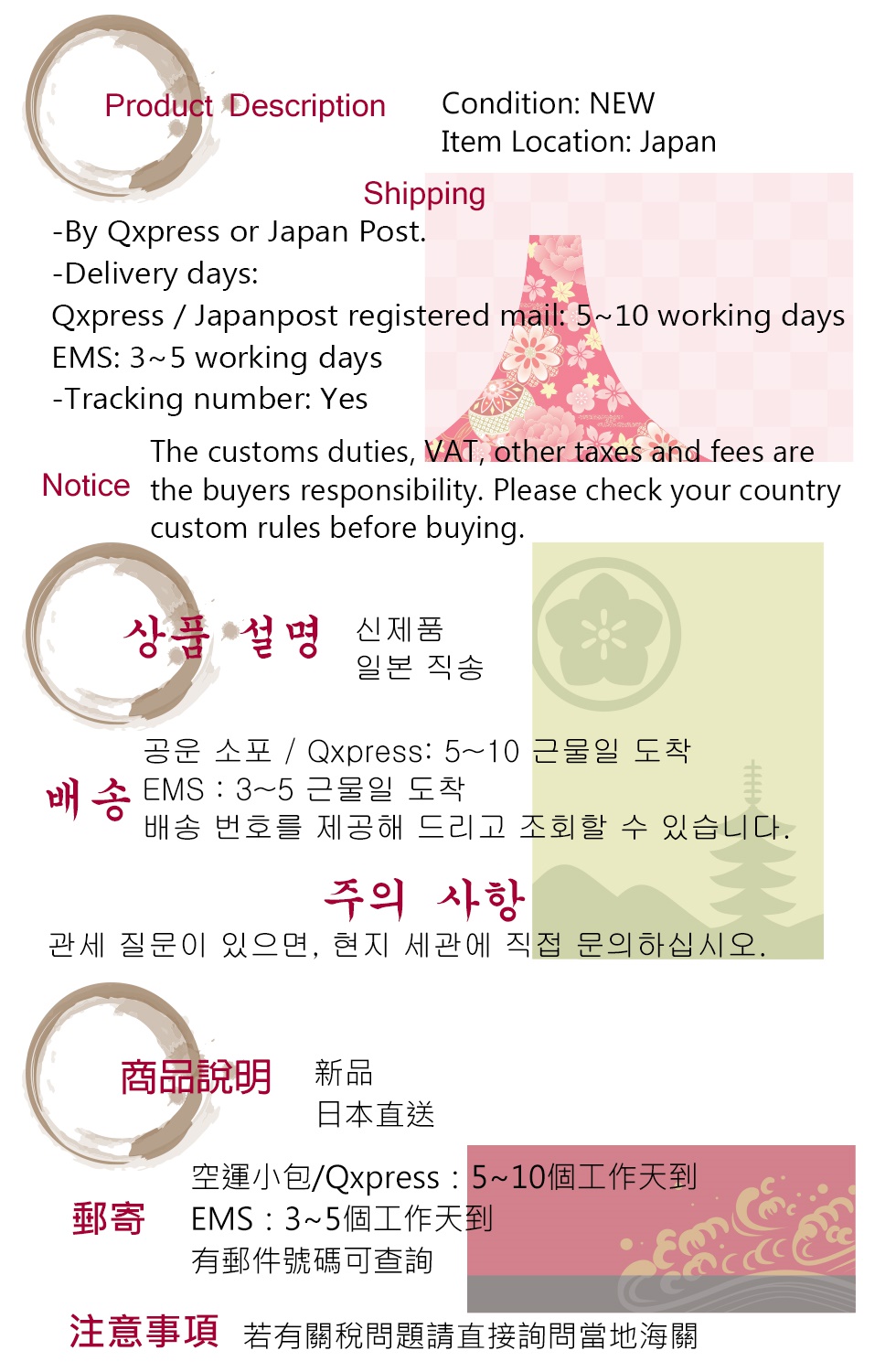 Additional information
| | |
| --- | --- |
| Weight | 0.6 kg |
| Type | EX-RD 200ml × 2PCS, EX-BL 200ml × 2PCS, EX-GM(For Men) 200ml × 2PCS |